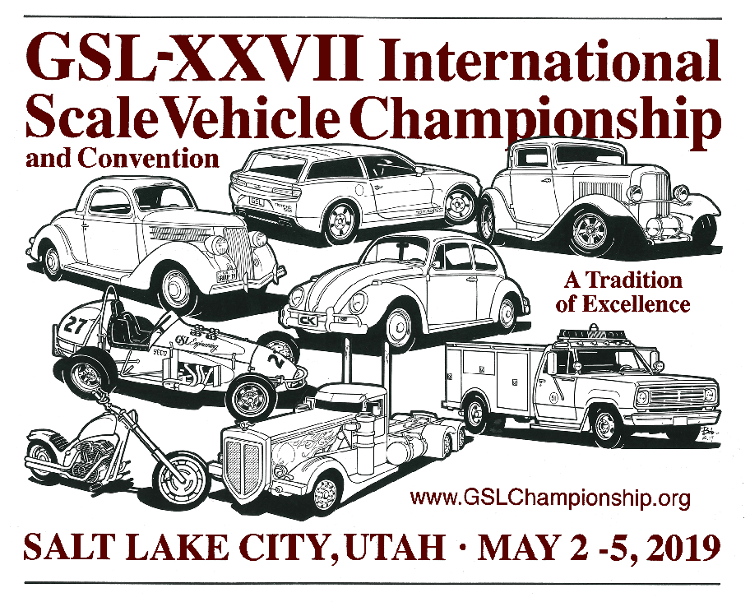 GSL Logo created by Bob Wick
A Thirty-Six Year Tradition of Excellence!
The Twenty-Sixth GSL International Scale Vehicle Championship and Convention was held April 27-30, 2017 in the latest series of tremendously successful competitive events. Check out the GSL Handbook, the GSL Schedule, and the Sponsors' List. We also have uploaded here the Program for the Sunday morning Breakfast Awards Ceremony. Darryl and Donna Starbird were out special guests; Darryl described his nearly decade-long involvement with Monogram Models.
The Judges (Randy Derr, Mark S. Gustavson and Bob Wick) all noticed the continuing acceleration of skill and high-levels of craftsmanship, as well as the emergence of motorcycles and large trucks as top competitors for the Master Awards.
Here's a chart of all of the winners who won the Special Private awards, the GSL Class Awards and the GSL Master Awards. View/Download the Power Point or PDF visual presentations of the winners – ranging from the initially-presented Private Awards through the full range of juried Class and Master Awards.
GSL XXVI Best of Show Winner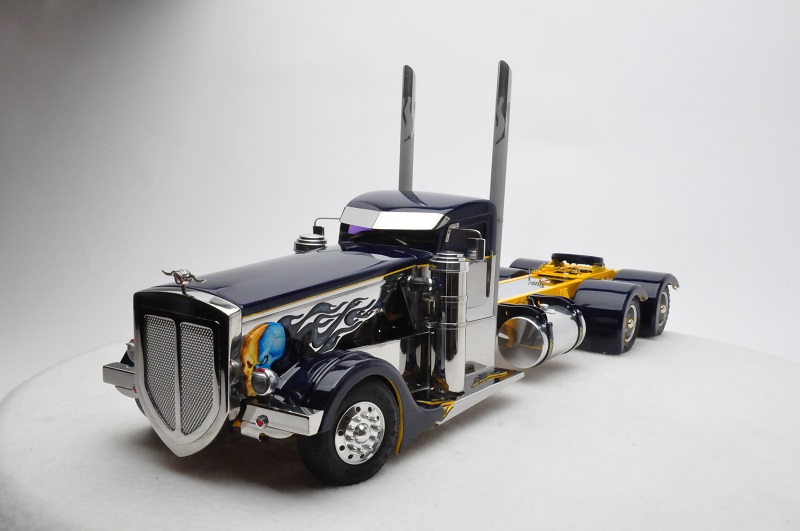 "Singled-Out" Show Rig by David Morton
Coverage of past events can be be seen here.